Retired builder eviscerated himself after falling onto a circular saw - then drove himself to hospital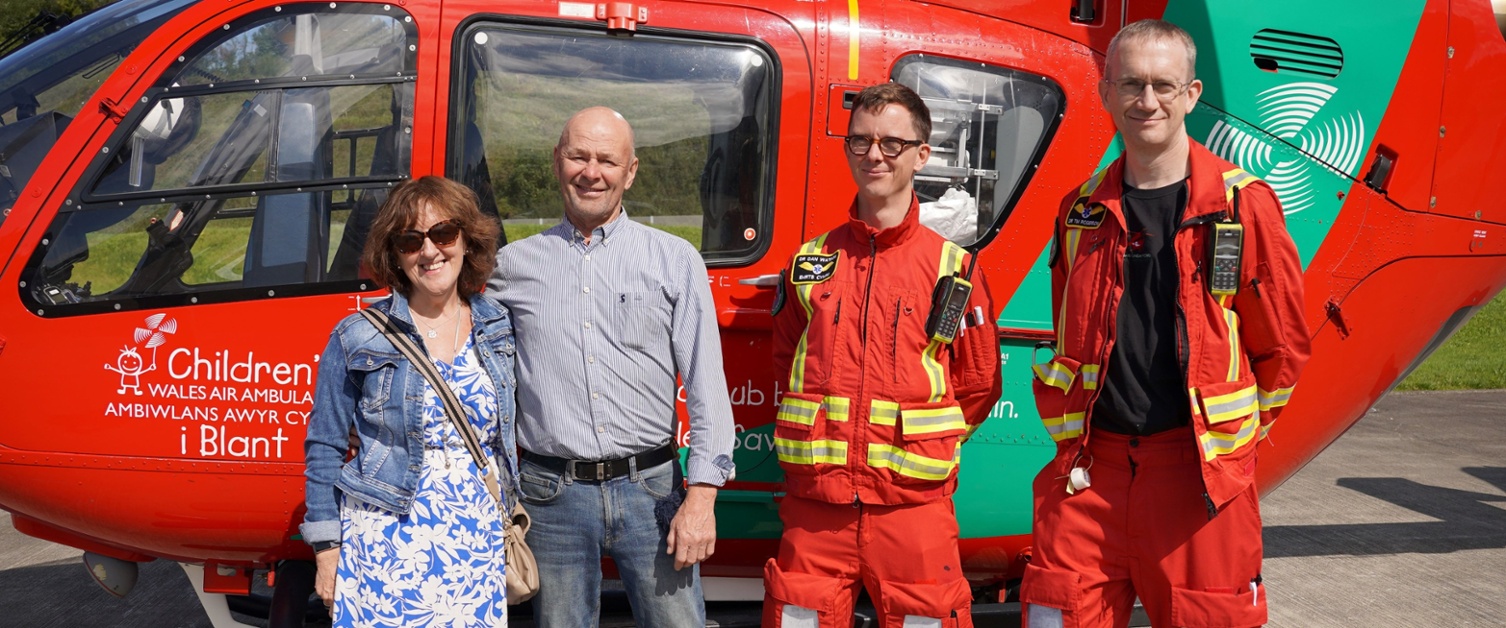 A retired builder who eviscerated himself after falling onto a circular saw scooped up his bowels and wrapped them in a t-shirt before driving himself to a local community hospital for help.
Brendan Clancy was cutting pallets in the garden of his home in upper Cwmtwrch when he took a tumble just as the saw flipped upright, and he fell onto the 9-inch blade.
It ripped into his abdomen through to his bowels yet remarkably he was able to drive to Ystradgynlais Community Hospital. Community Hospitals are not set up for this type of medical emergency, however, the staff took full control of the situation, giving him the best possible care while calling for further assistance. Wales Air Ambulance were dispatched soon after and flew to Mr Clancy at the hospital.
The 67-year-old said: "I wouldn't recommend it to anyone. It ripped through my abdomen and I thought 'that's going to be bad'.
"Then I felt something squidgy and I realised my bowels were coming out. It seemed it would not stop.
"My wife was away in Carmarthen so I was alone at home. I thought I need to wrap up my bowels and put it in something. There was a bucket nearby but that was dirty, so I used a t-shirt instead.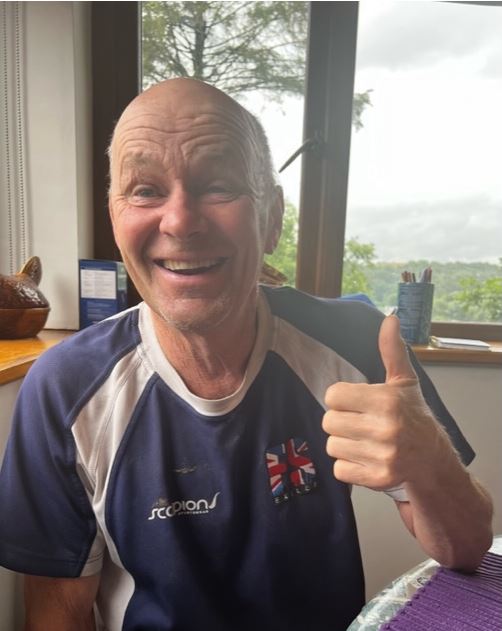 "I knew I had to get help and I knew I didn't have much time until the adrenaline wore off, so I drove myself to Ystradgynlais Hospital.
"They were just about to close but then they saw bowel bag and my innards being outwards and called me an ambulance".
Mr Clancy, a father-of-five, was taken to nearby Pontardawe playing fields where the Wales Air Ambulance was waiting and specialist EMRTS staff attended to him.
"They put pain relief into me and I remember the trees turning pinkish and the clouds didn't look right," he said.
"One of the medics would keep putting his thumb up to me and I'd do the same back. Within 15 minutes we were at the University Hospital of Wales in Cardiff.
"I was straight into the operating theatre. It was about 7pm on the Monday and I was out by 11pm. By 5am the following morning I felt brilliant. I came out the following Saturday.
"I could not have wished for better treatment. I had about 35 clips put into me and the cut has already healed up. I've just got a 12 inch C-shaped scar. I can't speak highly enough about the NHS."
Professor David Lockey, EMRTS Director, was the critical care consultant who attended Mr Clancy, alongside Critical Care Practitioner, Tom Archer.
He said: "It's good to hear he has made such a speedy recovery. It is important to acknowledge the role of our colleagues in Ystradgynlais Community Hospital in this positive outcome, alongside clinicians in the University of Wales, Cardiff.
"Despite the positive outcome in this case, we would still advise anybody in an emergency situation to call 999 directly. It also serves as a reminder to everyone to be careful with power tools."
Brendan has made a full recovery with no lasting injury, other than a 12-inch scar.