EMRTS Overview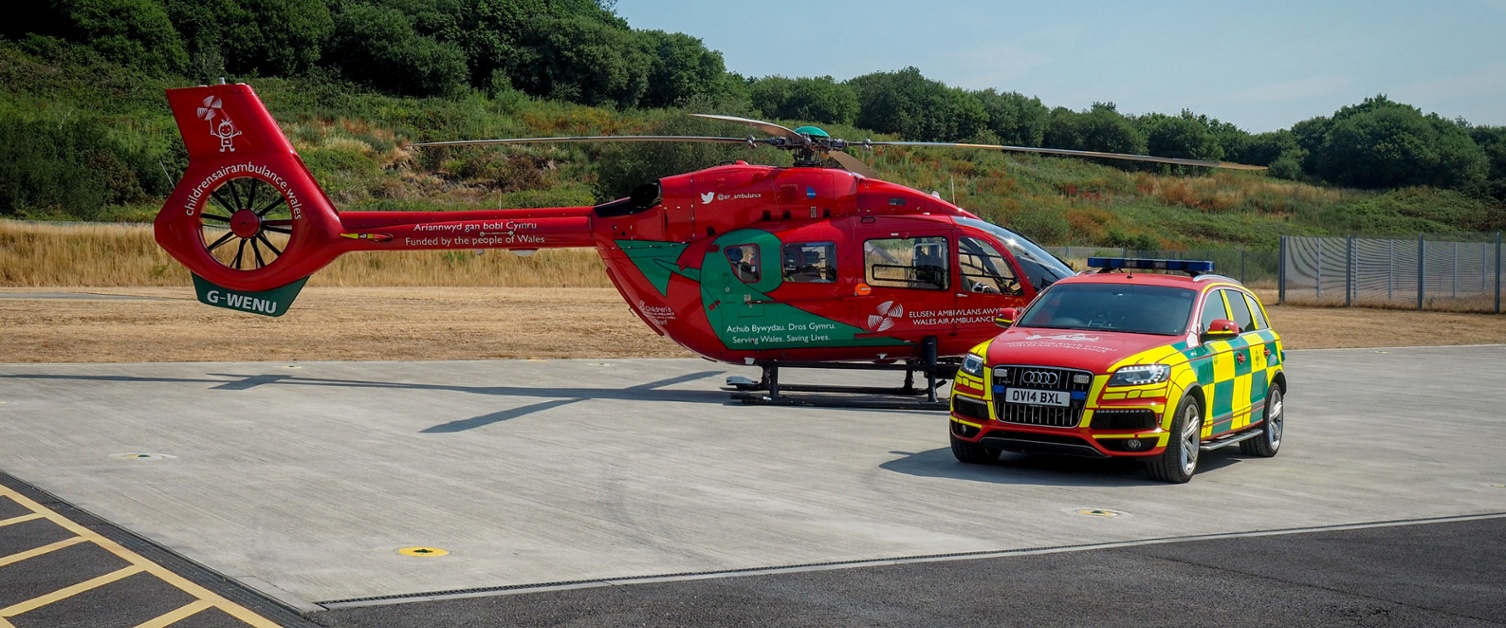 Our Mission
To provide advanced decision-making and critical care for life or limb-threatening emergencies that require transfer for time-critical treatment at an appropriate facility.
Our Vision
EMRTS Cymru has been developed in the belief that it will bring a series of benefits to Wales, as follows:
EMRTS Cymru will deliver equity of access to pre-hospital critical care for the people of Wales.

EMRTS Cymru will deliver health gains through early interventions (provided outside of normal paramedic practice by EMRTS Cymru) and direct transfer to specialist care centres. This should improve the functional outcomes of a patient and increase the number of 'unexpected survivors'.

EMRTS Cymru will deliver downstream benefits for hospitals across Wales. More patients will be taken directly to the most appropriate centre with fewer requirements for secondary transfers which previously would have depleted hospitals of specialist personnel (such as anaesthetists) and created an additional cost for the Welsh Ambulance Service.

EMRTS Cymru will deliver clinical and skills sustainability in Wales. EMRTS will support consultant and Critical Care Practitioner (CCP) recruitment into Wales by offering opportunities with the Service as a part of the recruitment of appropriate NHS Wales positions. EMRTS Cymru will also support educational activities across NHS Wales.
Our Service
Services offered include:
Pre-hospital critical care for all age groups (i.e. any intervention/decision that is carried outside standard paramedic practice).
Undertaking time-critical, life or limb-threatening adult and paediatric transfers from peripheral centres (inc. Emergency Departments, Medical Assessment Units, Intensive Care Units, Minor Injury Units) for patients requiring specialist intervention at the receiving hospital.
In addition, the service provides an enhancement of neonatal and maternal pre-hospital critical care - both for home deliveries and deliveries in free-standing midwifery-led units (MLUs).
This includes:
Transferring neonatal teams to distant time-critical cases by air.

Supporting midwife units and home deliveries by stabilising neonates and women with life-threatening problems and transferring them to a consultant-led delivery unit.
Our Operating Hours
The 24/7 EMRTS operates as follows:
Critical Care Hub (CCH) Operation – 24/7.

Caernarfon Operation – 8am to 8pm.

Welshpool Operation – 8am to 8pm.

Dafen Operation – 7am to 7pm.

Cardiff Operation 24/7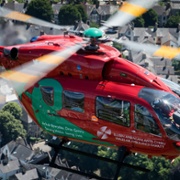 Finally, the service provides a multitude of roles at major incident or mass-casualty events and a strategic medical advisor is available 24/7. This advisor is known as a top cover consultant.
When the Wales Air Ambulance Charity helicopters are unable to fly due to poor weather conditions, EMRTS Cymru has access to a fleet of Rapid Response Vehicles (RRVs). They have been converted into state-of-the-art emergency response vehicles designed to enable the team to reach the scene of a medical emergency, by road, as fast as possible. These vehicles are stationed throughout Wales. Medical equipment has been designed to be interchangeable between the Charity's helicopters and the RRVs.
EMRTS Cymru is coordinated and tasked centrally via the Critical Care Hub (CCH) which is based at the Welsh Ambulance Service headquarters in Cwmbran.