EMRTS medics prepare response to major emergency incident with dozens of casualties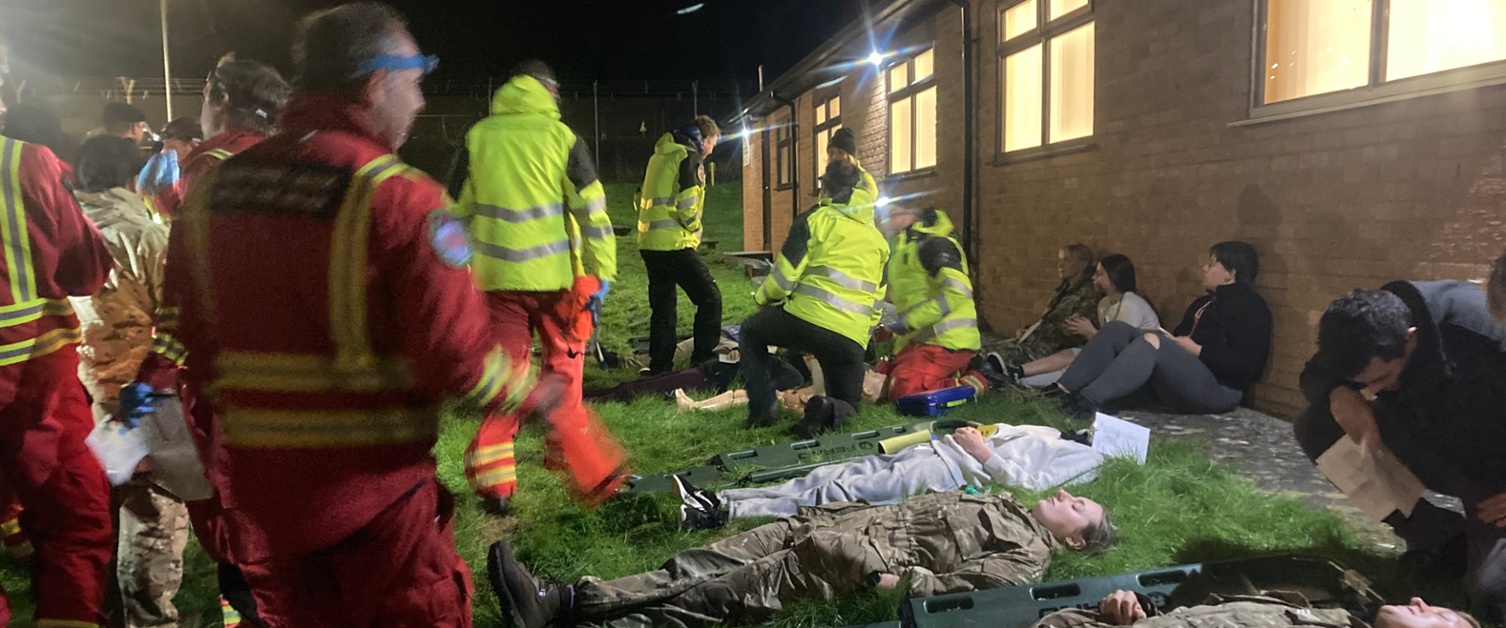 EMRTS medics have been preparing for a serious emergency incident with multiple casualties.
In a major training exercise, scores of staff were confronted with a simulated scenario involving a van which had struck dozens of adults and children.
The mass casualty incident was the culmination of a week of simulated exercises which included around 60 staff, including CCPs, EMRTS consultants, PHEM doctors training with EMRTS, senior clinical fellows, EMRTS Fellowship paramedics and nurses, WAST paramedics, and HEMS MSc students.
They undertook the training at Kinmel Park Camp in Rhyl, home of the Army Reservists from 203 (Welsh) Field Hospital, who joined them in the exercise.
Chris Connor, EMRTS education and training lead, said: "The simulation training helps us in perfecting our skills in a safe environment.
"We try to make the incidents as realistic as possible, with fake blood, noises in the background and other distractions. It is about stress inoculation so when we do come across patients in real life, we won't be surprised by what is thrown at us."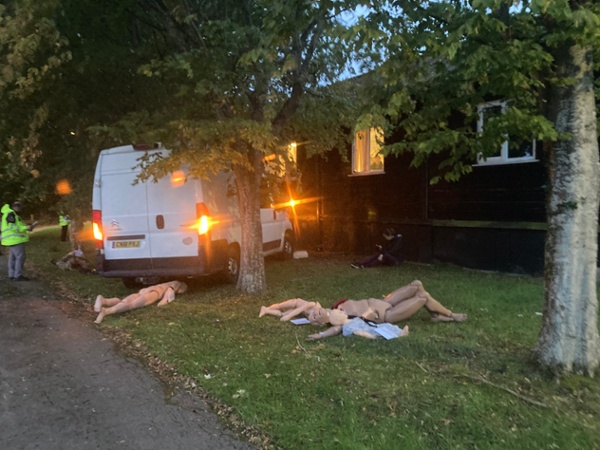 The exercise was designed to test the skills of members of the Emergency Medical Retrieval and Transfer Service and prepare their responsiveness for a potential real-life disaster.
EMRTS provides the medics who fly with the WAA, to bring an Emergency Department response provided in hospital to the scene of an accident.
Confronted with a simulated traffic accident scene, medics had to decide how best to prioritise their responses and deploy their resources to affect the best possible outcome for as many people as possible.
They were aided by cadets from Somme Company Clwyd and Gwynedd Army Cadet Force, who acted as casualties and were given written instructions outlining their 'injuries' to be triaged and treated.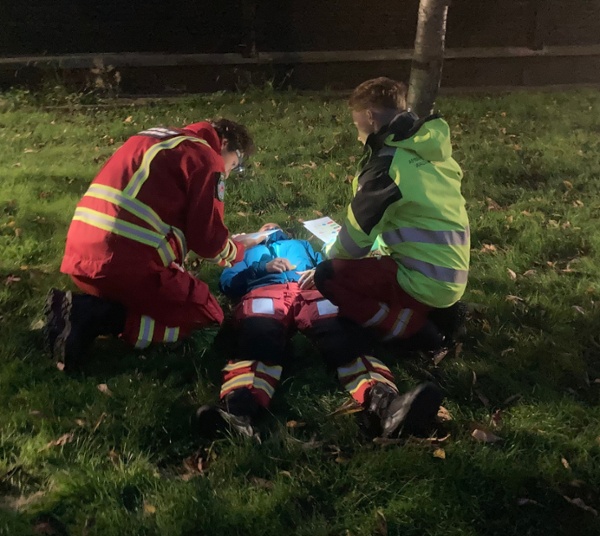 Al Harris from 203 (W) Field Hospital said: "With the standard of clinicians being tested throughout the week, this was, I'm sure, a fantastic training exercise for us all to be involved in."
Preceding the mass casualty exercise, medics faced another day of simulated incidents. Groups were confronted with a series of scenarios; a stabbing victim, who necessitated resuscitation and open-heart surgery; a multi-penetration assault; a toddler involved in a traffic accident; a casualty who had fallen from height causing injuries to face and airways; industrial injuries involving limb amputation, and an obstetrics situation.
Chris Connor added: "As well as testing clinical skills and procedural drilling, the exercise is also about team work, focusing on planning objectives and working on team ethic.
"It is challenging, but everyone enjoyed it, and I would like to thank our colleagues from 203 for letting us use their facilities."
Somme Company Commander Darien Elie added: "It was great to work with our friends from the reserves and the other services."