Queen's Birthday Honour for Welsh flying medics director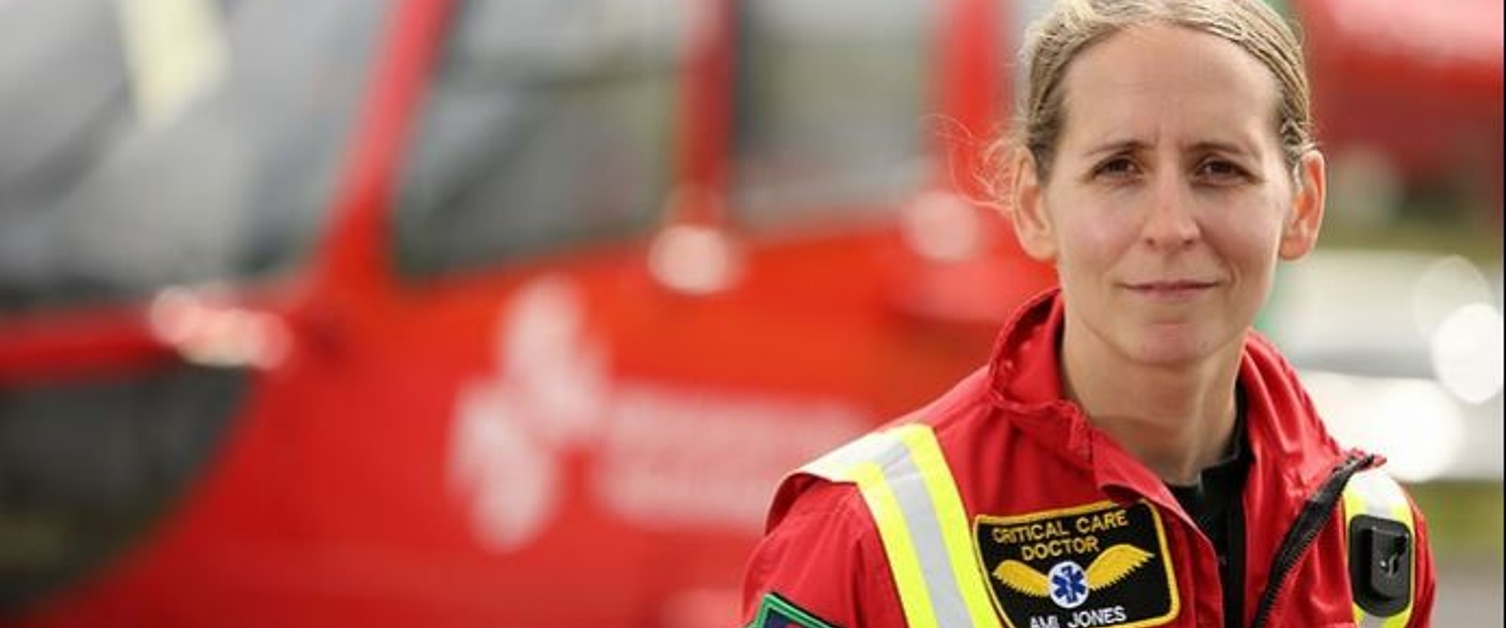 Saturday 17 June 2017
The interim National Director of Wales' flying medics service has been awarded an MBE in the Queen's Birthday honours for services to military and civilian critical care.  
Originally from Shropshire, Dr Jones lives in Abergavenny and is a consultant in anaesthesia and intensive care medicine for the Aneurin Bevan University Health Board. As well as her roles in the NHS, Dr Jones is a Lieutenant Colonel in the Royal Army Medical Corps and has undertaken two tours of duty in Afghanistan on MERT (the military pre-hospital service).   
Last month, she took on the role of interim National Director of the Emergency Medical Retrieval and Transfer Service (EMRTS Cymru).  
Speaking about her medical career, Dr Jones said: "After college, I did five years at medical school and then another ten years of working in hospitals and completing specialist exams and training to become a consultant. While doing my specialist training in anaesthetics and intensive care, I deployed with the army to Afghanistan on the Medical Emergency Response Team (MERT), which was the helicopter service that flew to the front line to treat our severely injured soldiers, often in very austere conditions. This gave me a huge amount of training and experience in treating very injured casualties outside of a hospital environment, where conditions can be incredibly challenging. I then used this expertise to gain civilian experience and qualifications to help the people of Wales as an EMRTS doctor on the Wales Air Ambulance."  

She added: "I am humbled to have received this honour. My work with the military and the Wales Air Ambulance would not have been possible without the support of my family and my colleagues in Aneurin Bevan Health Board, 203 Welsh Field Hospital, EMRTS Cymru and the WAA Charity."  
"I feel very privileged that I am able to help the sickest patients on their darkest days and proud that we are able to provide such a comprehensive medical service for the people of Wales, wherever they might live."  
Dr Jones has been a part of EMRTS Cymru since its inception in 2015. Also known as the 'Welsh Flying Medics', the Service provides consultant-delivered innovative pre-hospital critical care across Wales, by air and by road. It is achieved via an important partnership with the Wales Air Ambulance (WAA) Charity, a charitable trust which relies entirely on the generosity and support of the Welsh public to help keep the helicopters flying.  
The Welsh Government-funded EMRTS Cymru medics are a part of NHS Wales. They are a highly trained team of consultants and critical care practitioners who, working with WAA, take the A&E to the patient, wherever they are in Wales.