New aircraft to enhance 'Flying A&E' service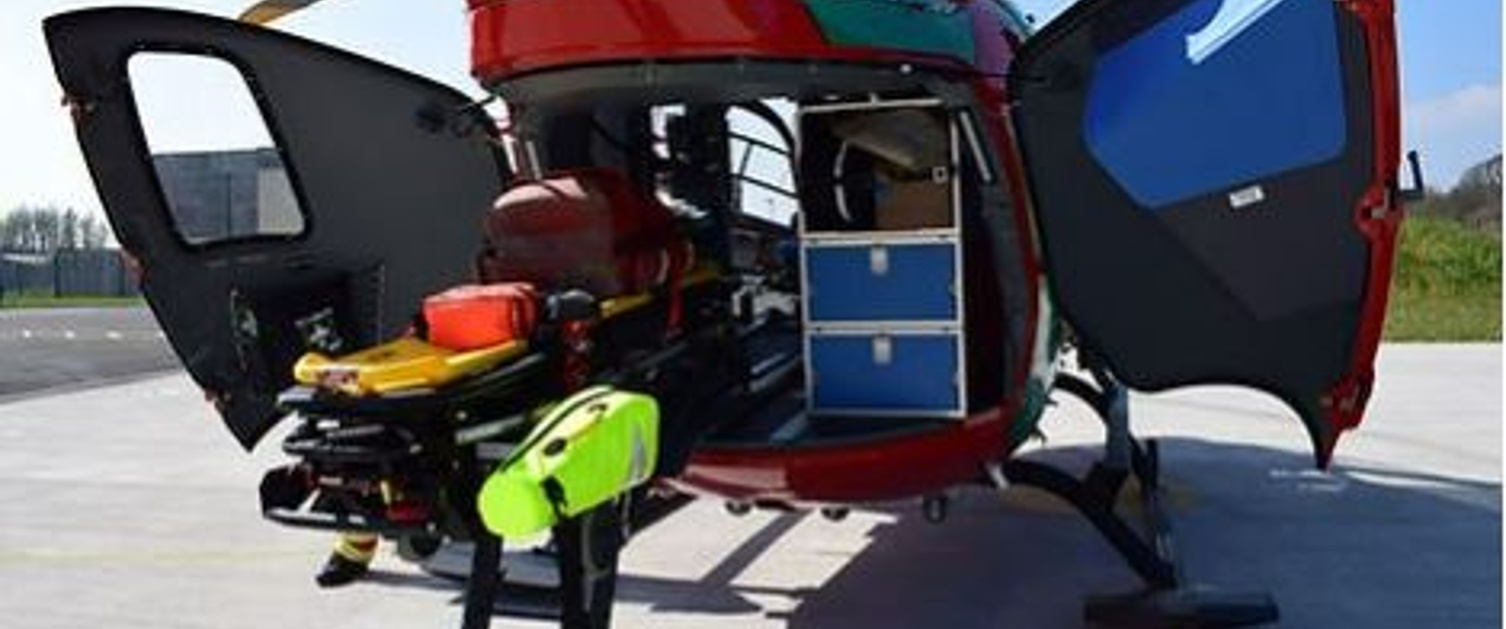 Monday 10 April 2017
The first of a brand new fleet of custom-built helicopters has touched down at Wales Air Ambulance's airbase in Dafen, Llanelli.  
Providing coverage for the whole of South Wales, the advanced Airbus H145 model is the first of three helicopter upgrades being introduced this year. It will significantly enhance operations and the capability of the Emergency Medical Retrieval and Transfer Service (EMRTS Cymru) medics who fly on board.  
The Wales Air Ambulance (WAA) Charity is the third HEMS (helicopter emergency medical service) operation in the UK to use the H145 aircraft. When all three new aircraft are operational the WAA fleet, which is operated on behalf of the Charity by Babcock Mission Critical Services Onshore, will be the largest in the UK.  
The new arrival replaces the EC135 model which was introduced to South Wales in 2009.  
Equipped with advanced night-flying capability, the H145 moves the Service a step closer to its goal of providing a 24-hour air ambulance service.  
The aircraft also has a larger cabin and more powerful engines, meaning there is extra room for treatments and the helicopters can fly longer without refuelling.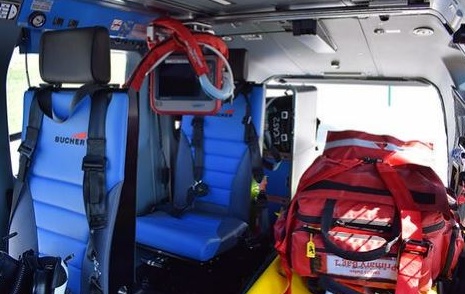 Mark Winter, EMRTS Cymru Service Manager, said: "The H145 is a significantly more advanced machine, meaning we can do so much more for the people we help.  
"The cabin is larger and has more light, so we can access patients easily in-flight and have room for all our medical equipment.
"When we introduced the EC135 eight years ago we were excited it had a fourth seat for an additional medic or the parent of an injured child. Now we have five seats, which gives us even more scope for specialist medical passengers.  
"One of the biggest differences is the H145's night-flying capability. The cockpit is set up for night vision technology. We have a weather radar, additional lights underneath and a 'tracker light' on the front, which is like a giant torch and incredibly powerful. These new features will make a difference to the work we can do after dark."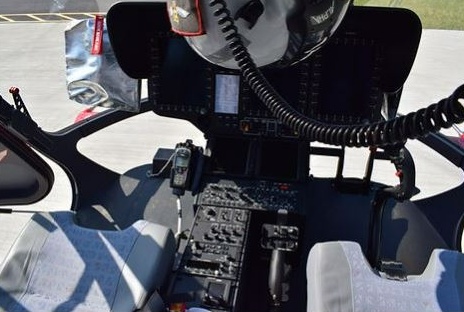 Angela Hughes, WAA Chief Executive, said: "The arrival of our first H145 marks a new era for Wales Air Ambulance. With continued fundraising this new aircraft will support our aim to progress to a 24-hour operation, so we can help anyone in their most difficult hour – whether that's day or night.  
"It's thanks to the kind support we receive from volunteers and fundraisers that we have secured these incredible helicopters. Step by step we're getting closer to becoming 24/7. By joining our Lifesaving Lottery or volunteering a few hours of time, we can make this a reality for everyone in Wales."  
Two more H145 helicopters will join WAA in the coming months, replacing the Charity's HEMS aircraft based in Caernarfon and Welshpool.
WAA's fourth helicopter, dedicated to neonatal, paediatric and adult transfers across Wales, will remain an EC135 and operates from the Charity's base in Cardiff.

New Aircraft – Key Benefits  
Two powerful turboshaft engines and larger fuel tanks. This enables crews to fly longer without refuelling.  

The helicopter can fly at 130 knots (around 150mph).  

It has five seats. This allows for additional passengers, such as specialist medical crew or a patient's relative if appropriate.  

A high-speed internet connection, so crews can communicate vital information to hospitals directly from medical equipment while en route.  
The latest weather radar technology, and traffic and terrain avoidance systems.  

A larger cabin with improved lighting throughout.  

Ergonomic storage. A customised storage system specifically for EMRTS Cymru medics, offering easy access to their medical kit.  

Advanced lighting systems. Night-flight technology will help the Service to extend its hours.  

Increased oxygen capacity. Crews can carry an extra 600 litres of oxygen on a flight.  
Customised stretcher system. The new stretcher can be wheeled out of the aircraft and directly into the hospital, and has brackets around the stretcher to fix the crews' specialist equipment to it when moving patients.  

Pioneering bracket systems for medical equipment. EMRTS Cymru medics have some of the most advanced kit in the UK, so unique designs have been used to secure this kit into the aircraft. Equipment can be charged in the helicopter, so it is ready to go as soon as the crews get a 999 call – saving time and reaching patients even faster.