Cyclist praises EMRTS medics for roadside treatment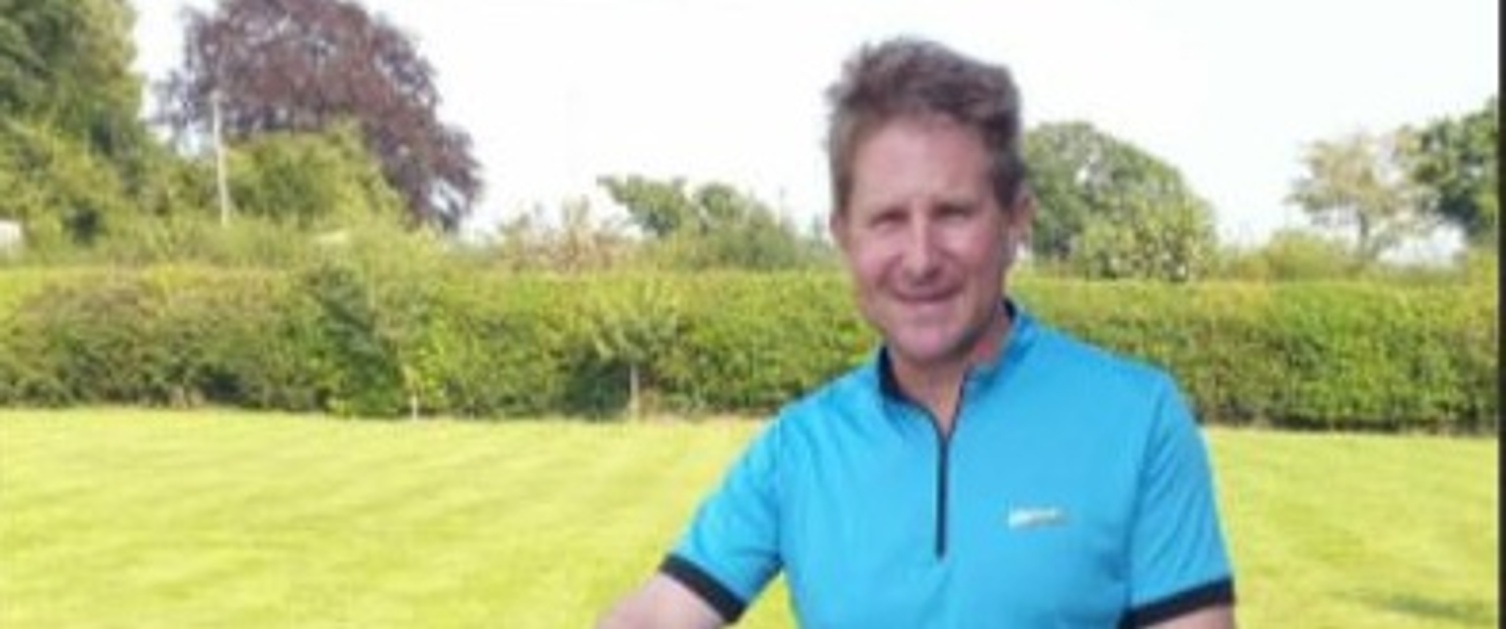 Thursday 18 May 2017
A cyclist has praised EMRTS Cymru medics for their vital treatment at the roadside, after he suffered complex injuries from a road collision.  
Richard Forde-Johnston, then aged 49, said that the immediate medical intervention reduced his eventual recovery time. A former army officer who now runs a sales and marketing consultancy, Richard was following a route through the Vale on Clwyd one Friday afternoon in July 2016.   
He was heading back to his home near Ruabon to finish packing ready to join his family on holiday in Abersoch the following day. As he cycled through Ruthin, Richard was in a collision with a motor vehicle. He suffered impact injuries including a complex fracture of the left femur, three broken ribs and cuts to his left elbow and left ankle.  
Witnesses called 999, and both Wales Air Ambulance (WAA) and a road ambulance were dispatched to the scene. The EMRTS Cymru medics on board the helicopter that day were Dr Kate Stephens and Critical Care Practitioner Kate Owen.  
The helicopter landed as close as possible to the collision, then the road ambulance team drove Richard to the aircraft's landing site.   
Richard said: "The flying doctor gave me pain relief which enabled her to put me in traction in the back of the road ambulance.  
"As it turned out, the air ambulance got another call out. Because my medical treatment had started at the scene and I had been given pain relief from the doctor, I could be transported by road, meaning the aircraft could attend another emergency."  
The cyclist thinks his speedy recovery was due to the immediate medical care he received at the scene.  
He added: "I've been told that the fact that the air ambulance flew in a doctor who could start treating me immediately at the scene made a real difference," It meant that my seriously damaged leg was placed in a traction straight away, which stopped my leg drastically shortening and reduced my overall recovery time.  
"I was taken to Wrexham Maelor Hospital.  I was in for five days and had two operations, to clean up the damage and then to pin my broken bones together.  
"I've had fantastic care and treatments from all the NHS personnel who've treated me, including staff at the hospital and the road ambulance crew. It's fantastic that they have got medical crews who will fly to you and treat you at the scene."     
Dr Stephens said: "Richard received excellent care from the Welsh Ambulance Service road crews. On arrival, we gave him advanced pain killers and drugs to prevent further bleeding, and gave him antibiotics to treat his open fracture. We then gave Richard a regional anaesthetic, using ultrasound guidance, to make him comfortable before straightening his leg and reducing the internal bleeding.  
"These advanced treatments are not available in standard paramedic practice, so we are available to offer additional support for road ambulance crews."  
To thank the WAA for their help that day, Richard is back in the saddle taking on a cycling challenge to raise vital funds for the charity. WAA relies on donations to raise £6.5 million every year to fly its four helicopters across Wales. ​
Mark Winter, EMRTS Cymru Service Manager, said: "We're thrilled to hear Richard has made a good recovery and is back cycling again. Having doctors and CCPs on board our helicopters means we can fly the A&E department to the patient. Providing advanced treatments on scene and taking the patient directly to the hospital with the appropriate specialist care can speed up recovery.