Couple treated by EMRTS medics walk down the aisle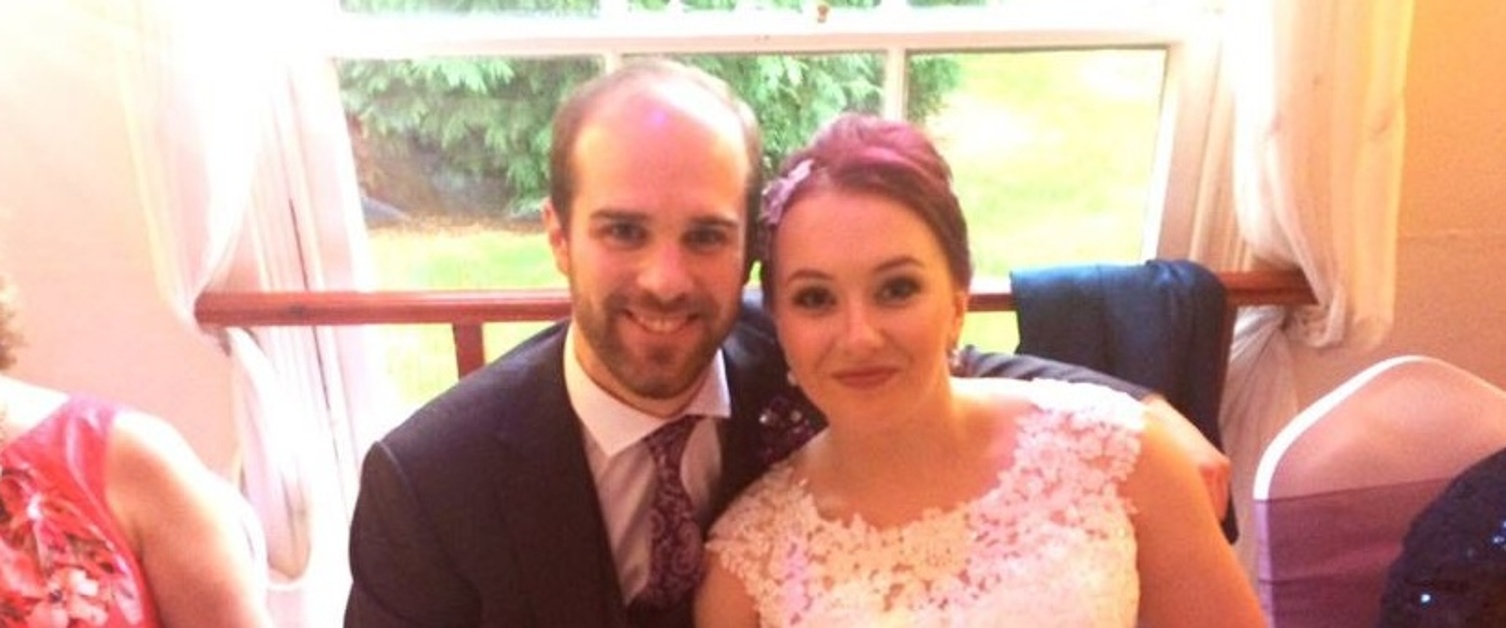 Thursday 23 February 2017
A couple from Chester who were both treated by Emergency Medical Retrieval and Transfer Service (EMRTS Cymru) medics after suffering serious injuries have got married.  
Twenty-six-year-old Jess Mann and twenty-eight-year-old Joe Mann were hit by a car in May 2016 while travelling through Machynlleth on their way to join Joe's family for a holiday in Pembrokeshire. Jess was driving when another car hit the car in front and span across the road, hitting their car.  
Two Wales Air Ambulance (WAA) Charity helicopters were dispatched, the first of which arrived within sixteen minutes. On board were EMRTS Cymru medics Dr Stuart Gill, Dr Jennifer Dinsdale and Critical Care Practitioner John Adams.  Also involved was Welsh Ambulance Service helicopter paramedic Ian Thomas.  
Dr Gill said: "We travelled to the incident on Helimed 59 (WAA's Welshpool aircraft). On arrival, it became apparent that this was a fairly complex scene. There was significant damage to both of the cars. Jess was trapped in their car, Joe was lying by the side of the car clearly in pain and looking very unwell. There were two additional casualties sat by the side of the road from the other vehicle.  
"Dr Dinsdale and John Adams treated Jess, while I was able to make a more thorough assessment of the scene and triage other patients. It was clear that Joe was also in need of transfer to the Major Trauma Centre at the Royal Stoke Hospital as assessment showed suspicion of significant abdominal and injuries and the possibility of a pelvic injury. For this reason, I requested the attendance of Helimed 61 (WAA's Caernarfon helicopter) as back up."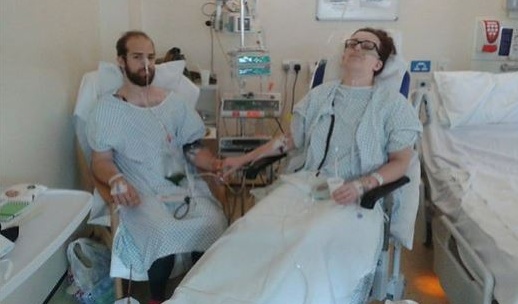 Jess had a badly broken femur. She was given ketamine as procedural sedation to make her comfortable during extrication from the car and to allow for the application of a traction splint to her broken leg. She was also given tranexamic acid to help prevent any worsening of suspected internal bleeding.  
Joe had strong analgesia (fentanyl), tranexamic acid, and a pelvic binder applied. An ultrasound assessment of his abdomen showed possible fluid in his lower abdomen.  
They were taken in separate helicopters to Royal Stoke University Hospital. Jess was accompanied by Dr Dinsdale and John Adams while Joe was escorted by Dr Gill and Ian Thomas.  
Dr Gill added: "Due to the fact that we had two doctors on that day, we were able to split our blood products and take one set with each patient. Jess dropped her blood pressure on route to hospital and so received one unit of blood in flight. Joe, although clearly unwell, maintained a reasonable blood pressure and therefore blood products were not given to him.  
"It was a team effort at the scene. We were grateful for the support of the ambulance crew, an off-duty nurse who stopped to help, and the fire service."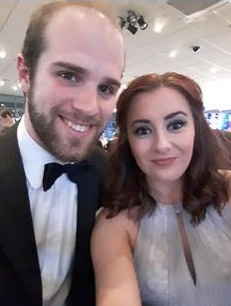 Jess said: "I was conscious the whole time. Joe got out of the car but didn't realise he had internal bleeding. I couldn't move. I looked down and saw my leg was broken.  
"Amazingly the crew arrived with sixteen minutes. As we were in the middle of nowhere, an ambulance would not have got there in time to take us to hospital by road. It would have been too late.  
"The EMRTS Cymru medics were incredible. They made me feel safe straight away. The doctor spoke to me the whole time and told me what was going on. I was so frightened but one of the members of the team calmed me down. I reached my hand out and she held it while doing a million other things at the same time. I even had a blood transfusion on board – amazing when you see there's not much space in the helicopter, but they have all the equipment they need."  
Jess suffered a fractured femur so her leg was put into a splint and the next day she had a five-hour operation to insert a metal nail into her leg to fix the break.  
Joe experienced internal bleeding and needed emergency surgery to have part of his bowel removed. He also had a fractured spine.  
The couple are recovering well and celebrated their big day in January 2017. They decided not to have a gift list for their wedding and instead asked friends and family to make a donation to the Wales Air Ambulance Charity.