Wales Air Ambulance unveils latest additions to its fleet with a brand-new look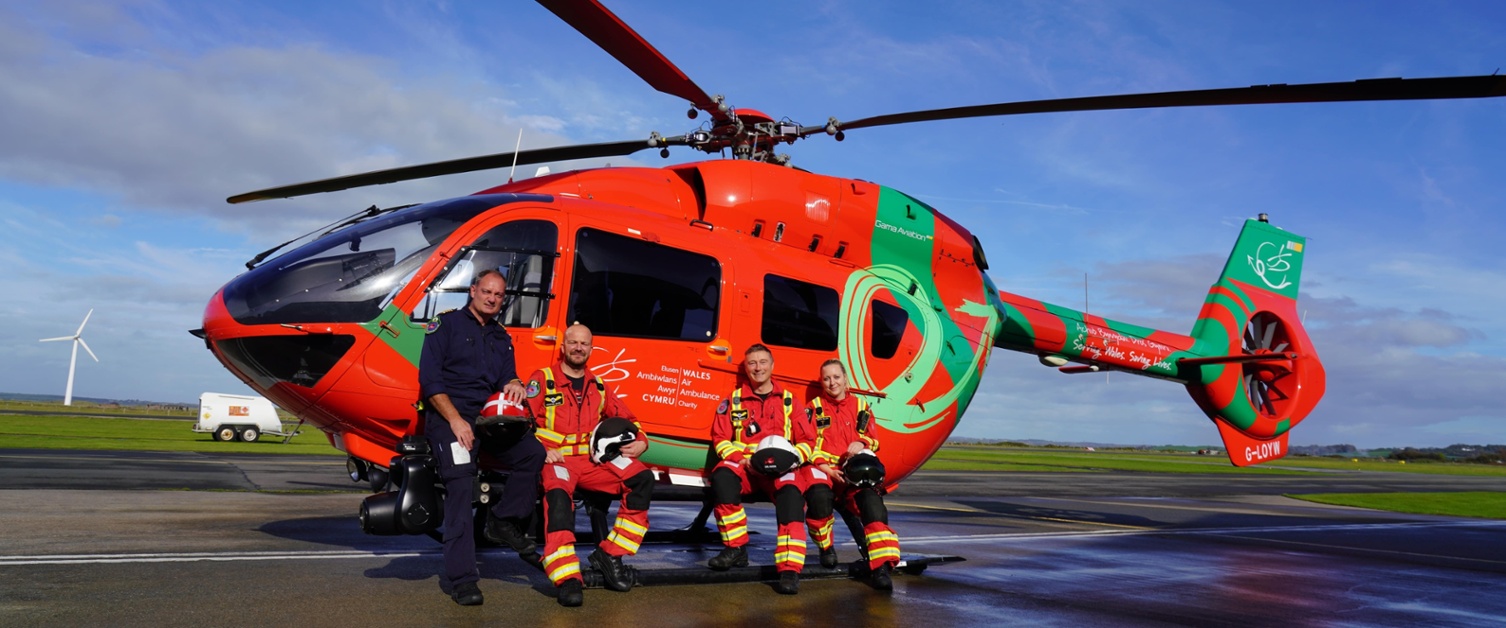 The Wales Air Ambulance has unveiled its new vehicles with brand new livery
The life-saving charity has undergone a rebrand and its new aircraft and Rapid Response Vehicles have now been revealed, as well as the new name for its latest helicopter, chosen following an online vote by supporters.
The name, selected from a shortlist of five, is G-LOYW, meaning bright, or shining, in Welsh.
The aircraft, and RRVs, are equipped with advanced medical equipment and are manned by Emergency Medical Retrieval and Transfer Service (EMRTS) crew, which enables them to deliver emergency department treatment at the scene of an emergency.
Mark Winter, EMRTS Operations Director, said: "Our response cars play a vital part in taking critical care to our patients, the new livery for the response vehicles has been worked through with our charity colleagues following feedback from our communities.
"We are very pleased with the design and the collaborative spirit shown by all those involved."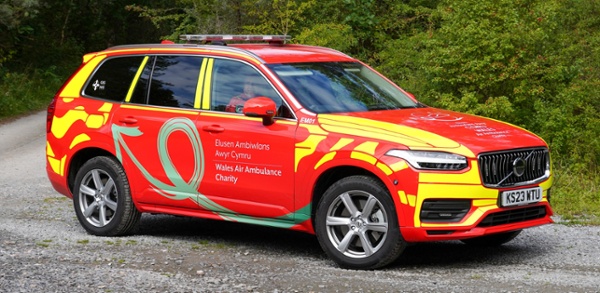 Earlier this year, Wales Air Ambulance announced that Gama Aviation Plc had successfully bid for a seven-year aviation contract, which covers the operation and maintenance of a primary fleet of four Airbus H145 helicopters. Currently, the service has three H145 helicopters and one smaller H135 helicopter. As part of the new contract, the H135 aircraft will be upgraded to a H145, giving the charity a consistent fleet of advanced helicopters to deliver Wales' vital air ambulance service.
The charity is also updating its fleet of rapid response vehicles, with the recent introduction of two Volvo CX90s. This allowed for the new branding to be introduced onto these vehicles alongside the aircraft.
The whole design process was delivered in-house by the charity's communication team, co-managed by Lauren Berry, Creative Digital Designer and Laura Slate, Communications and Engagement Manager.
Laura said: "Working on the livery for an aircraft and rapid response vehicle was something none of us had ever done before. It was a challenge for the charity's communications team but one we took great pride in. To have been able to complete the project in-house is a huge achievement for us, and we're incredibly grateful to have been given this opportunity."
Lauren added: "There were a lot of things to consider during the design phase, from identifying the best materials to use and understanding the legislation in place for both vehicles. Both vehicles presented challenges, but with the support of the Charity's partners, we have been able to create something that we are proud of."
Both the aircraft and rapid response vehicles maintain their strong Welsh identity, with a bold red colour and distinctive green dragon's tail that matches the Charity's new logo. The design also includes contour lines, which are green on the aircraft and yellow (high-vis material) on the RRVs. They are representative of the diverse geographical landscape of Wales, much like those on an Ordnance Survey map, and are symbolic of the different areas and communities that the Charity serves.
Dr Sue Barnes, Wales Air Ambulance Chief Executive, said: "Whenever we survey our supporters, the Charity's strong Welsh identity is always highlighted as a source of pride. It's important that the passion for our nation is visible through the vehicles that we use, both in terms of their design and the Welsh language registrations for our helicopters.
"Both the helicopters and cars are funded by the people of Wales, so it is incredibly important to us that they reflect the country and communities that we serve."